Welcome to ZORBA
We are a group of people who were working with some of the top consulting companies in the world but eventually felt a lack of freedom and space for letting ourselves explore things the way we wanted to. Also, we were lucky enough to crack the end to end data science and AI consulting gamut pretty early in our career, thanks to the people and projects we were working on before Zorba!
Zorba is 3.5 years old and has a broad range of offerings for organizations to champion the AI agenda with ad-hoc consulting delivery and training to entire program management of data initiatives for its client partners.
With headquarters in Mumbai, Zorba was started with an objective to form a group of dynamic consultants who can work on real world problems and bring the solutions on ground at lightning fast speed for its client partners.
In addition to having served Fortune 500 clients in the past, we have also created immense value for our SME and startup clients as well, where our solutions helped refine their technical capabilities as well as played a pivotal role in their funding and acquisitions.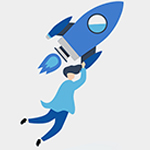 Mission
Bringing data intelligence to every business and individual.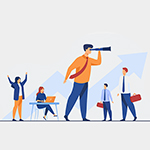 Philosophy
Intuition is precious, but without data and direction, it can be dangerous.